Industrial Parts Washers can be designed to wash, rinse, fresh rinse, rust inhibit, dry, or vacuum dry manufactured parts. Our industrial parts washers remove coolants, oils, chips, lubricants, and other contaminants that could negatively impact processes downstream. Our variety of parts washers include batch and continuous cleaning systems that can attain even the most stringent part cleaning specifications. Plating and surface finishing,  Aluminum Extrusions,  Fasteners, Castings, Stamped Parts,  Molds/Dies,  Valves & Fittings,  Pipes & Tubes,  Hydraulic Valve Bodies,  Pumps, Compressors, Turbines,  Battery Casings,  Tooling, etc.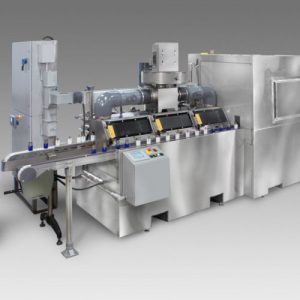 AEROSPACE – We offer an array of aqueous, single or multi-stage parts washer models that utilize spray, immersion, ultrasonic, or flushing technologies, used either separately or in combination, to clean Aerospace parts such as Blisks, Turbopumps, housings, Rotors, Stators in multiple configurations, Fan Frames, Turbine blades, HPT blades, Vanes,  Casings,  Landing gear, Wheels and brakes,  APU's,  Thrust reversers and hydraulic tubing,  Fasteners,  Helicopter Transmission Components.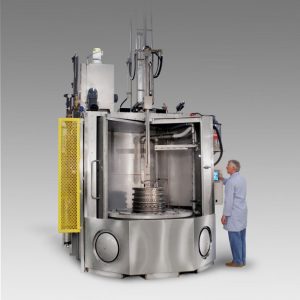 AMMUNITION AND GUN PARTS CLEANING – Systems to clean large quantities of ammunition in the manufacturing process, as well as systems for firearms in the manufacturing and maintenance processes, to help achieve and maintain optimal product safety and performance.  Multi-stage systems can be designed with combinations of wash, rinse, pickle (oxide removal), lube, demagnetize, and dry stages. Our systems are designed to remove heavy greases, oils, soil, and burnt-on carbon materials from the following: Brass and Stainless Steel Shell Cases,  Brass and Copper Primer Cups,  Rimfire and Centerfire Cartridges,  Rifles,  Rifle Bullets – Jacketed and Solid,  Pistols,  Steel & Alloy Projectiles,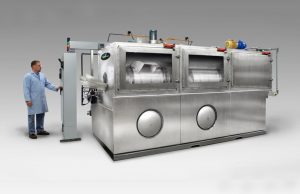 Please contact us with your requirements and we will provide pricing and / or additional information.